Not Your Typical Playground.
Enter a magical world full of labyrinths and slides, discover secret passages, go up and down to different levels full of color and emotion, enjoy our   toddler area which contains different educational games and is full of bright colors
General Admission Indoor Playground – 2 + Years Old
                               Prices:     

$ 14.99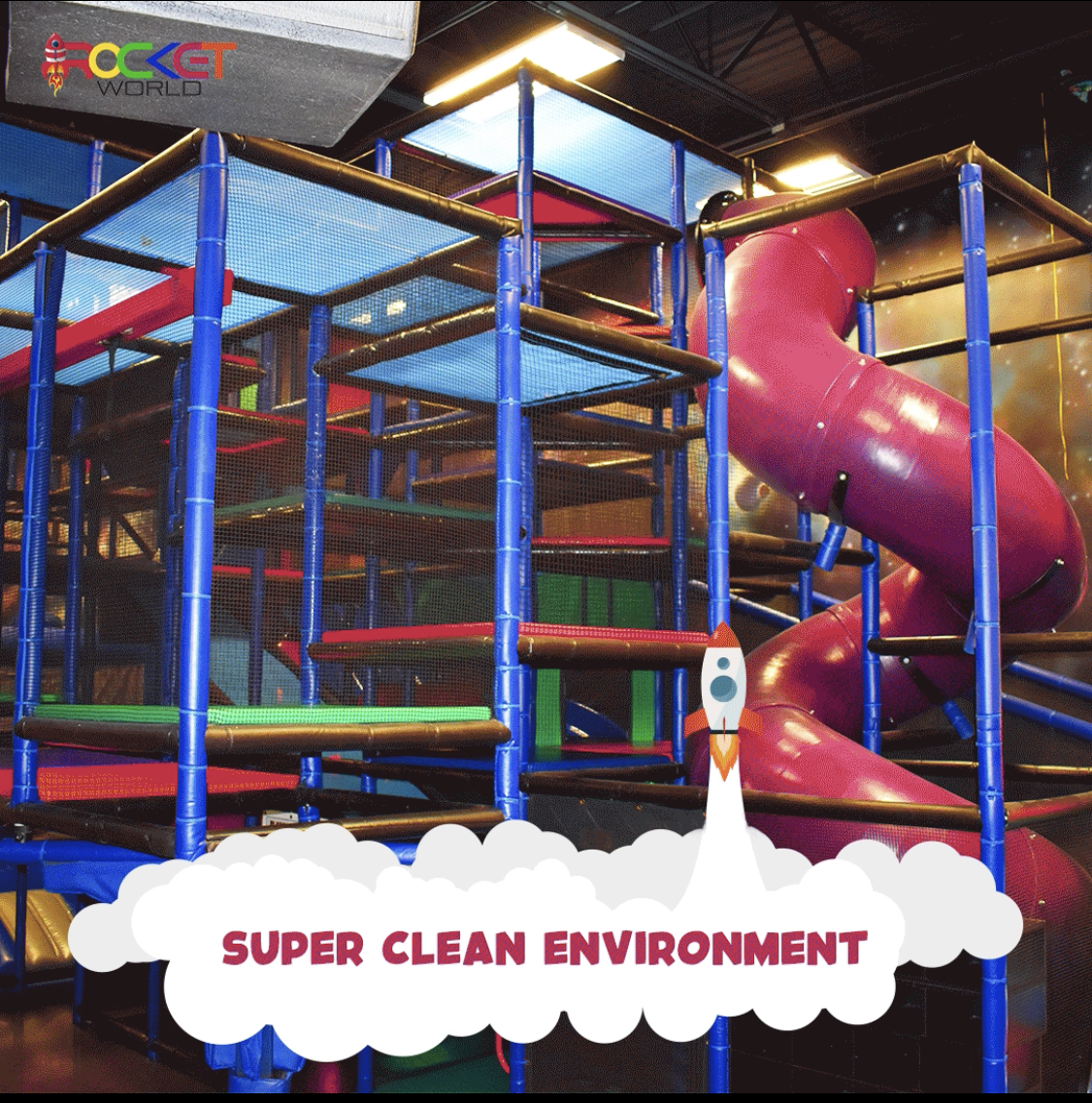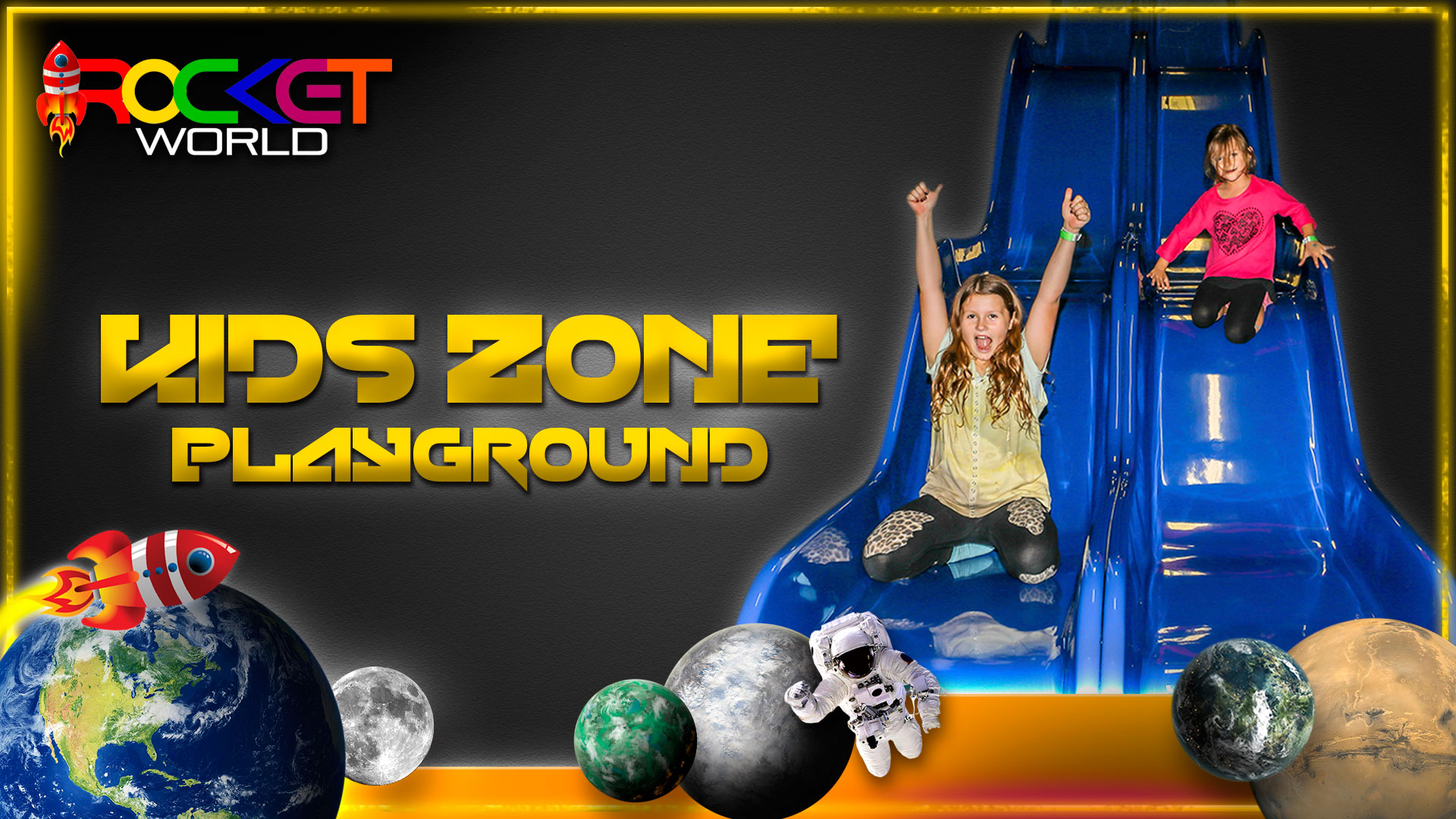 General Admission Toddler Zone – 10 Months to  2 Years old
                                                Prices: $12.99
9 Month – Old and Under
                         Prices: FREE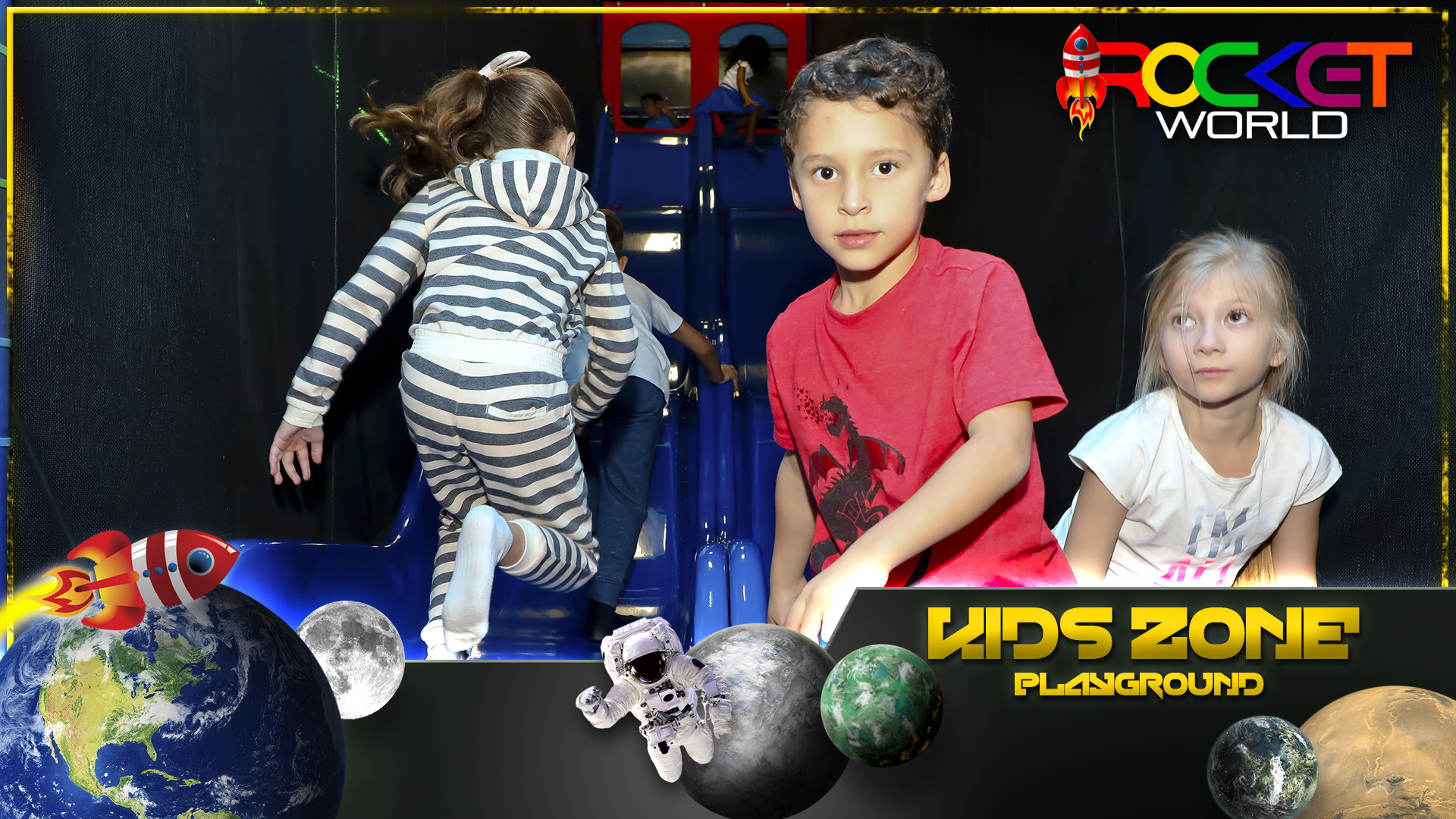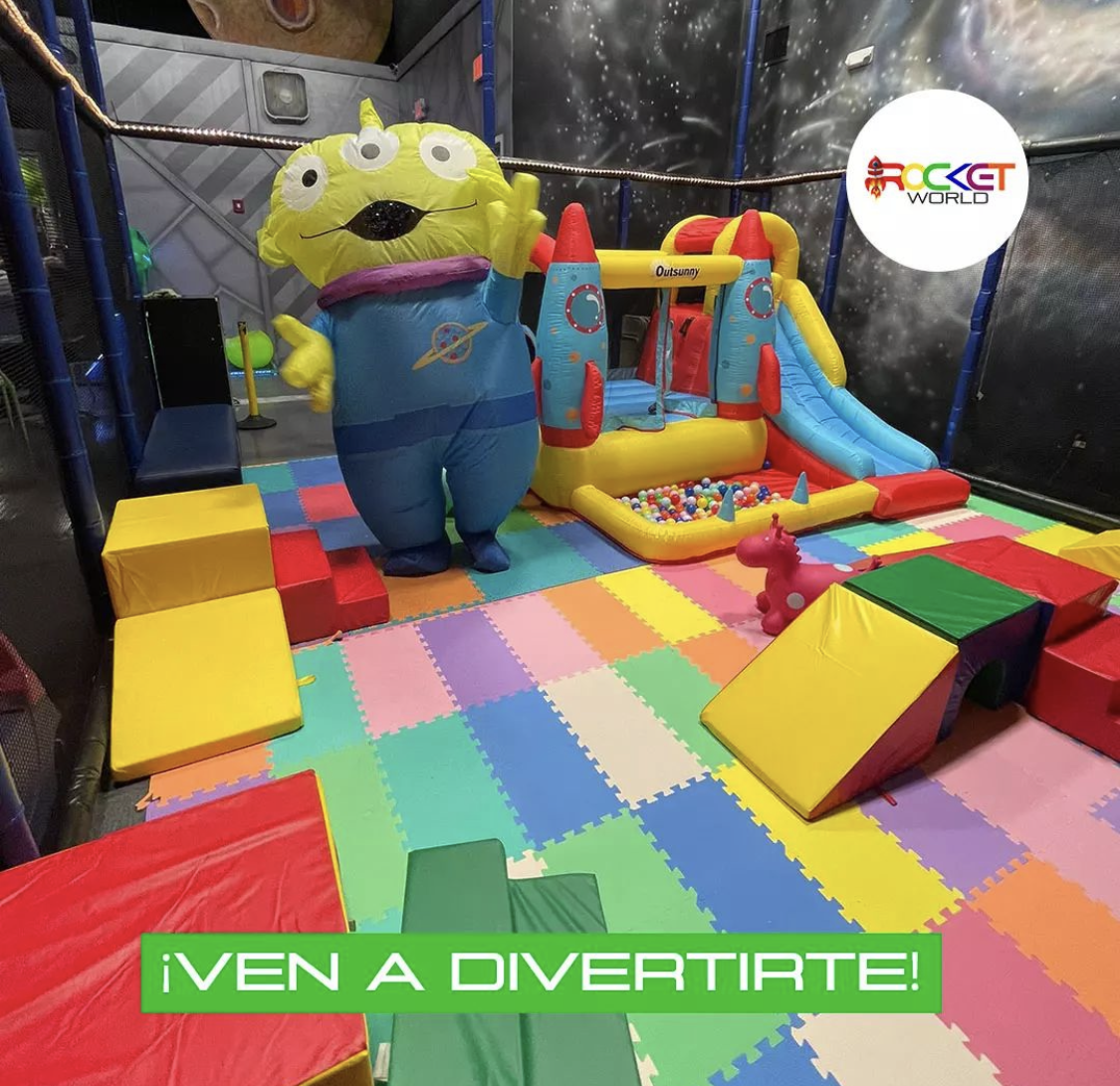 Family Pack Indoor Playground 4 Kids
                                         Prices

:  $ 70.99
Admisión general for 4 Kids + 1 Small Cheese Pizza + 1 Pitchers of Soda
Happy Hour: 4pm to 5pm
Weekday Prices: $10.00
Weekend Prices: N/A
Monday to Thursdays
Promotional/Happy Hour Pricing does not apply on holidays, days off from school and the month of June and July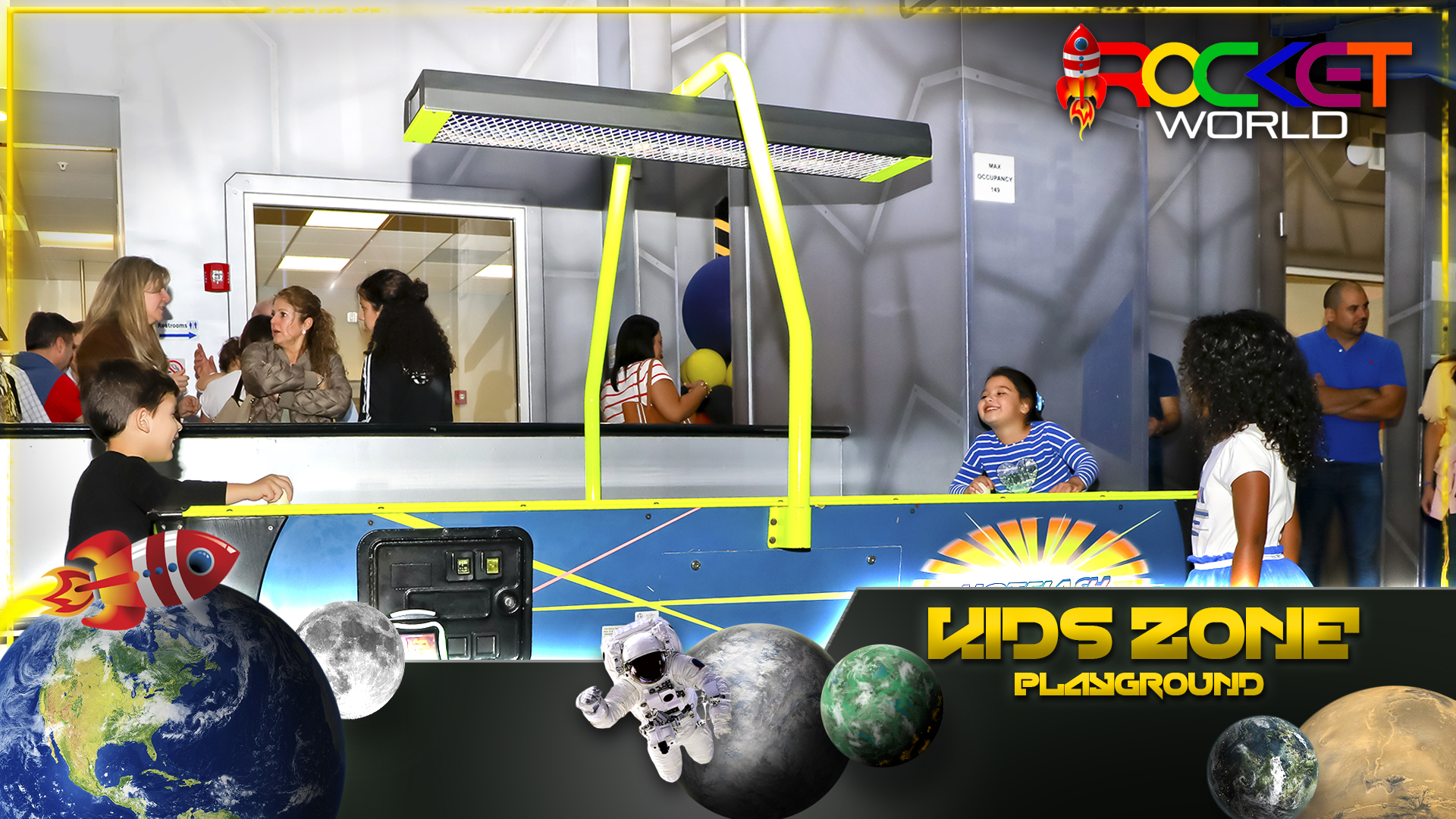 Kids and Adults Must Wear Socks at All Times in Play Areas. Socks Can be Purchased At Our Front Desk. All Guests Must Sign a Waiver in Order To Play At Rocket World
Celebrate Your Special Day at Rocket World!
Host your events at Rocket World and entertain your guests with our out of this world attractions! Make every moment special, regardless of the occasion! We have the secret to awesome birthday parties, all types of group events, and easy fundraisers.