Looking For Arcades Near Me?
Come Choose from over 30 Arcade Games!
If you have been looking for arcades near me we can help you! At Rocket World we provide the latest technology in our arcade games . We have have games regarding sports, cars and much more. We utilize an advanced game card system that allows us to place the points or tickets won in our redemption machines in return for gifts.
Bonus
Gold Member
Up to 10 dollars
15% More
$10.00 to $20.00
25% More
$20.00 to $30.00
35% More
$30.00 to $40.00
45% More
More Than $51.00
50% More
20% discount on all games
It is mandatory to sign the waiver for each participant
Want to become a gold Member? It Is Easy! Buy $51 or more of arcade credits at our facility and you will automatically receive 50% more in game points and also receive a 20% discount on ALL arcade games you play.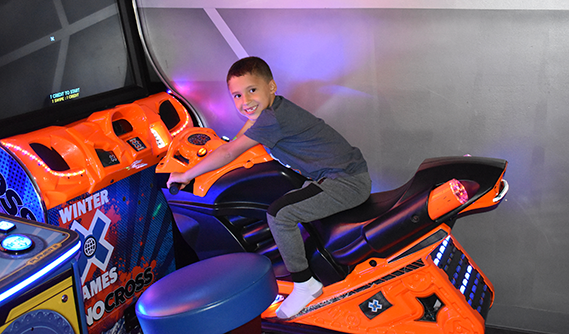 The Family Fun Pack – Arcade Game (4 People).
                        Weekend Prices: $70.99
This package includes 4 $20 arcade game cards, 1 Small Cheese Pizza and 1 Pitcher of Soda.
Happy Hour: 4pm to 5pm
Weekday Prices: $50 and receive unlimited arcade game play on 1 Hours  any of our arcade machines.
Promotional/Happy Hour Pricing does not apply on holidays, days off from school and the month of June and July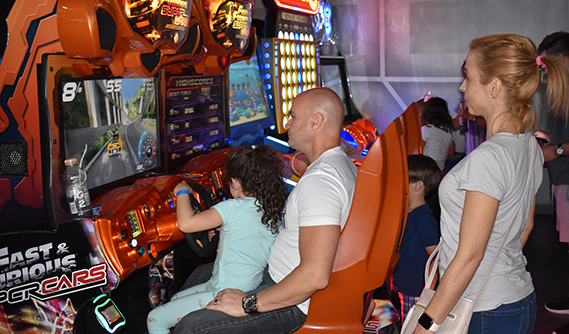 Celebrate Your Special Day at Rocket World!
Host your events at Rocket World and entertain your guests with our out of this world attractions! Make every moment special, regardless of the occasion! We have the secret to awesome birthday parties, all types of group events, and easy fundraisers.