A Full Immersion VR Simulator
"KING KONG" VR Simulator is an all-in-one platform that delivers an interactive experience that is second to none. By combining the latest advancements in the immersive VR headset, motion cabin, and real-time 3D game engines.
9D 360° VR Kingkong Simulator
Vertical 360 degree rotation
Exciting virtual reality experience exceeds your imagination
5 Special effects
air spray, leg sweep, ear wind, buttocks vibrate and back poke.
Exciting movies and shooting games
Roller coaster, big pendulum, zombie shooting and more
Virtual Reality
Weekday Prices: $7.75
Weekend Prices: $9.00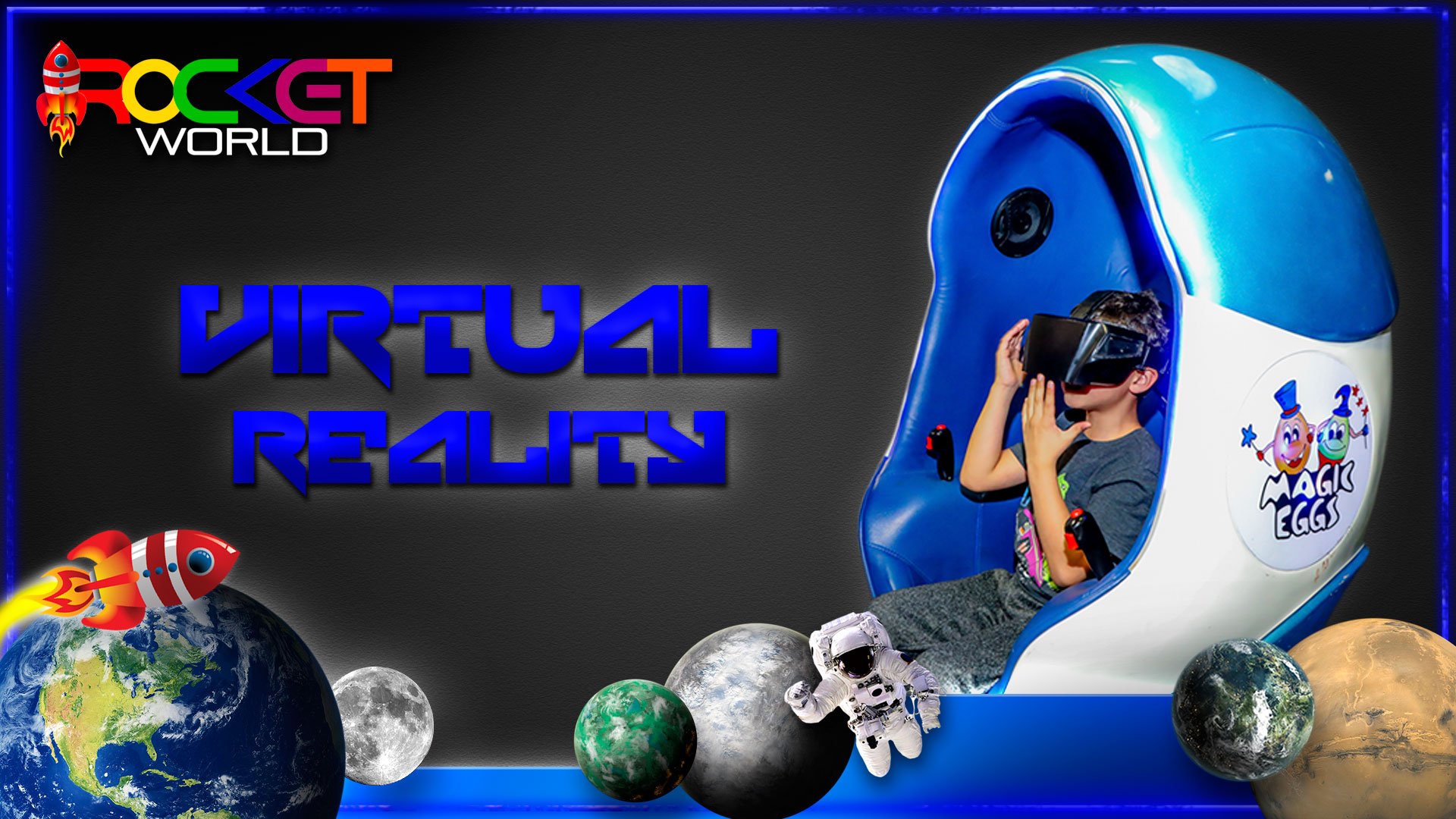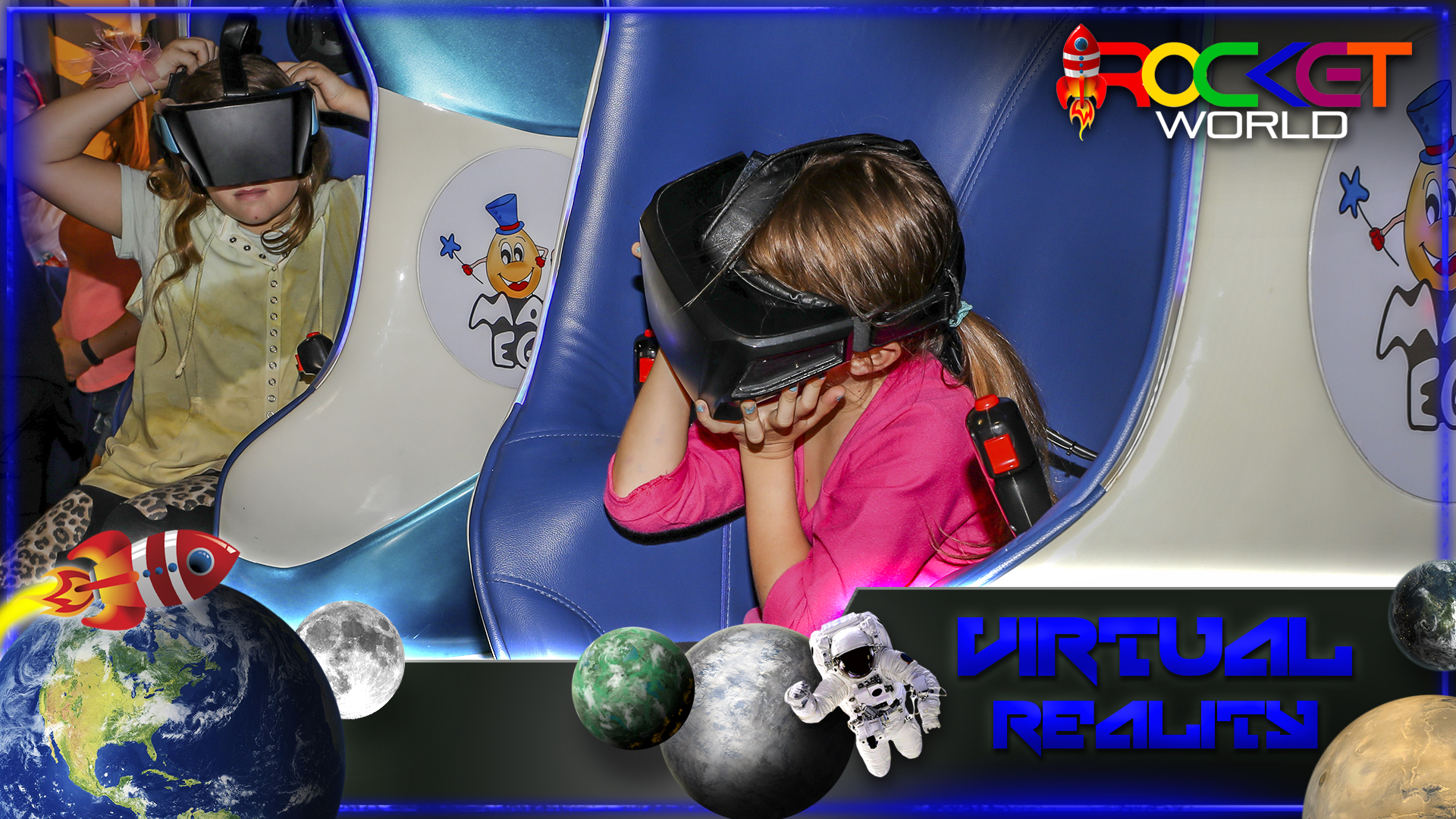 VR – 10 people group
Weekday Prices: $59.99
Weekend Prices: $79.99

The Family Fun Pack
Weekday Prices: $45.99
Weekend Prices: $48.00

This package includes 4 Virtual Reality, 1 Large Cheese Pizza and 1 Pitcher of Soda.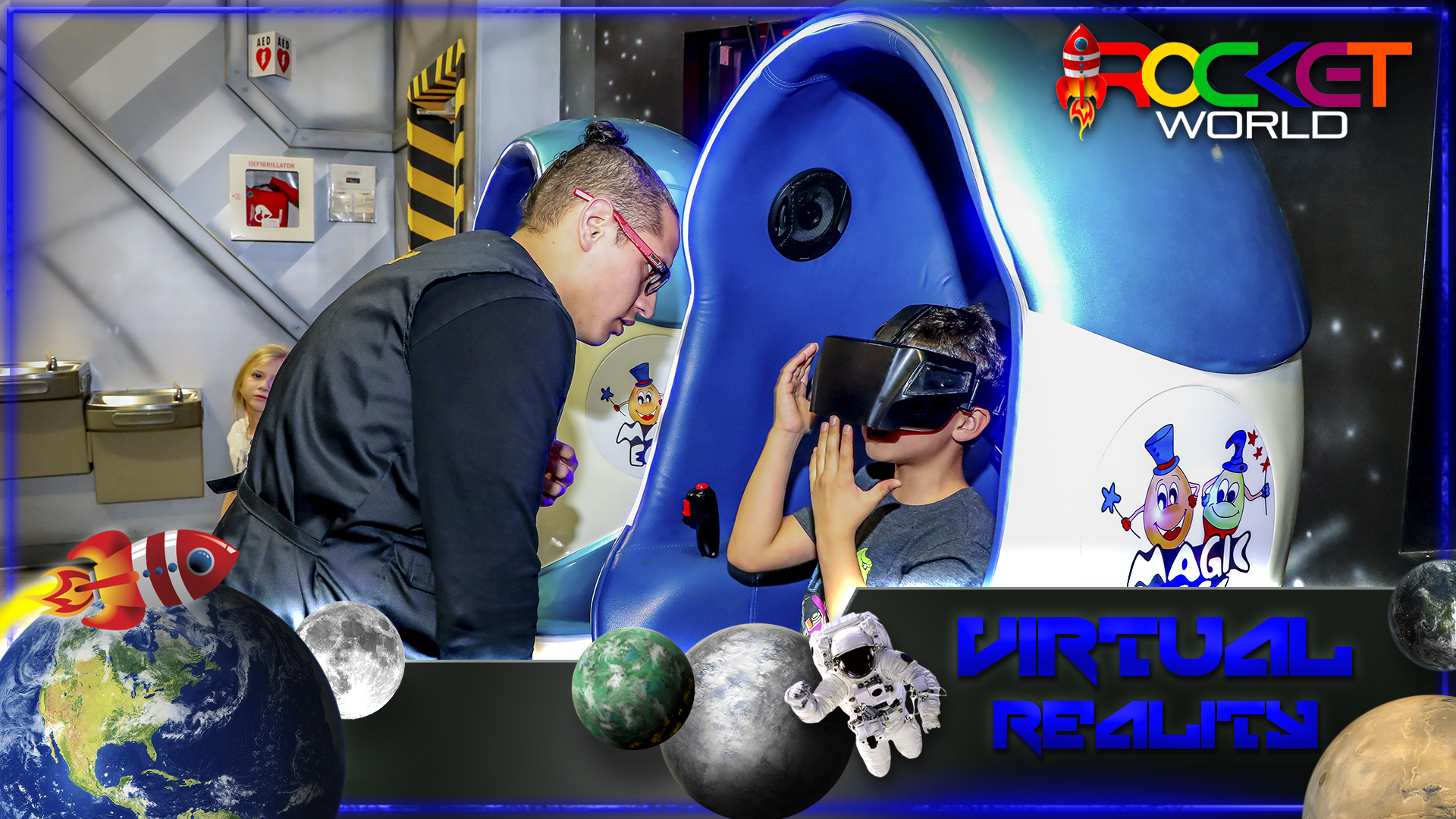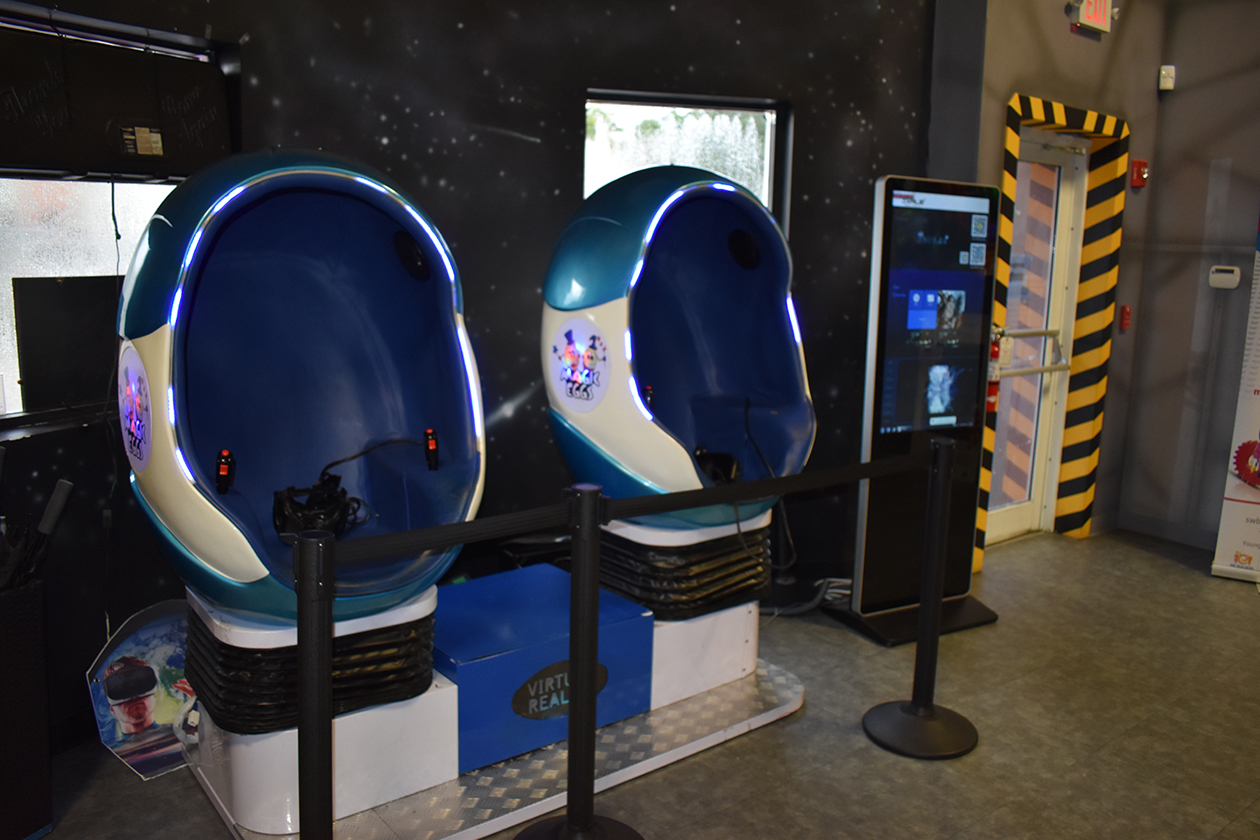 Happy Hours 4pm to 5pm
Weekday Prices: $6
Weekend Prices: N/A

Monday to Thursdays
Promotional/Happy Hour Pricing does not apply on holidays, days off from school and the month of June and July
Kids and Adults Must Wear Socks at All Times in Play Areas. Socks Can be Purchased At Our Front Desk. All Guests Must Sign a Waiver in Order To Play At Rocket World
Celebrate Your Special Day at Rocket World!
Host your events at Rocket World and entertain your guests with our out of this world attractions! Make every moment special, regardless of the occasion! We have the secret to awesome birthday parties, all types of group events, and easy fundraisers.