Get Ready to Suit Up!
Stop searching for "laser tag near me" and come to Rocket World! Enter into a world where you can suit up in an ultra high-tech laser censored vest, move through a column forest and maze-like corridors to zap your opponents, and deactivate the opposing team's headquarters.
Here's what you can expect: First stop is the briefing room, where you're instructed on game strategies and the rules of the game. In the vesting room, you're fitted with a high tech vest which has laser sensors located on the front and back. You're also given a phase, which emits a visible laser beam.
The game takes place in an arena filled with pulsating lights, high energy music and laser enhancing mist. Score points with your phase by tagging other players and deactivating the opposing team's headquarters. You can be tagged six times before your phase is deactivated.
The Q-Computer tracks you throughout the game. Your individual score is displayed to see who won and who scored a personal best."
Q-ZAR Laser Tag's fully interactive entertainment concept has proven to appeal to male and females. Players must be ages 6 and older and 45 inches and taller. Your search for "laser tag near me" is over.
Q- ZAR LASERTAG
Single $ 12.00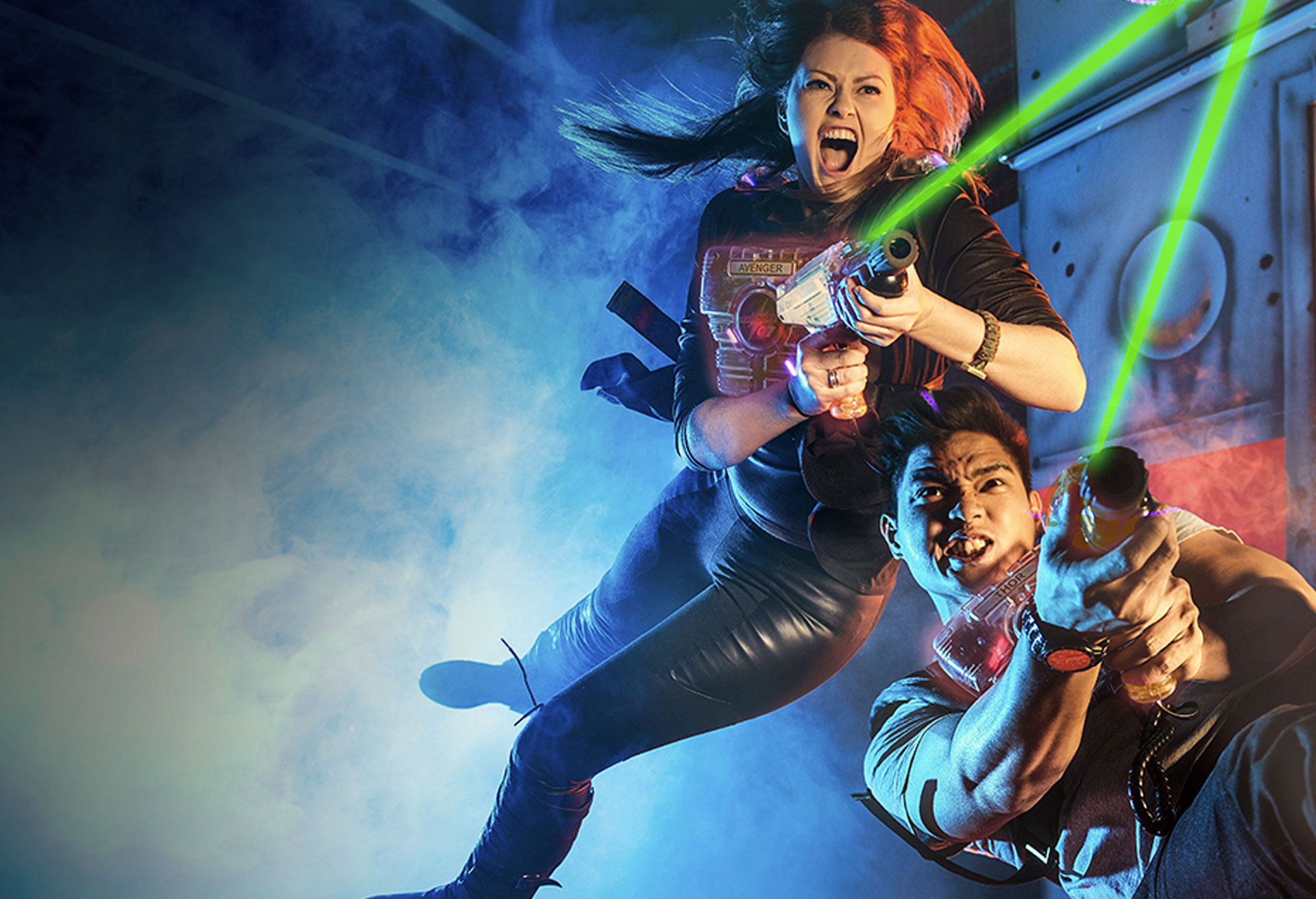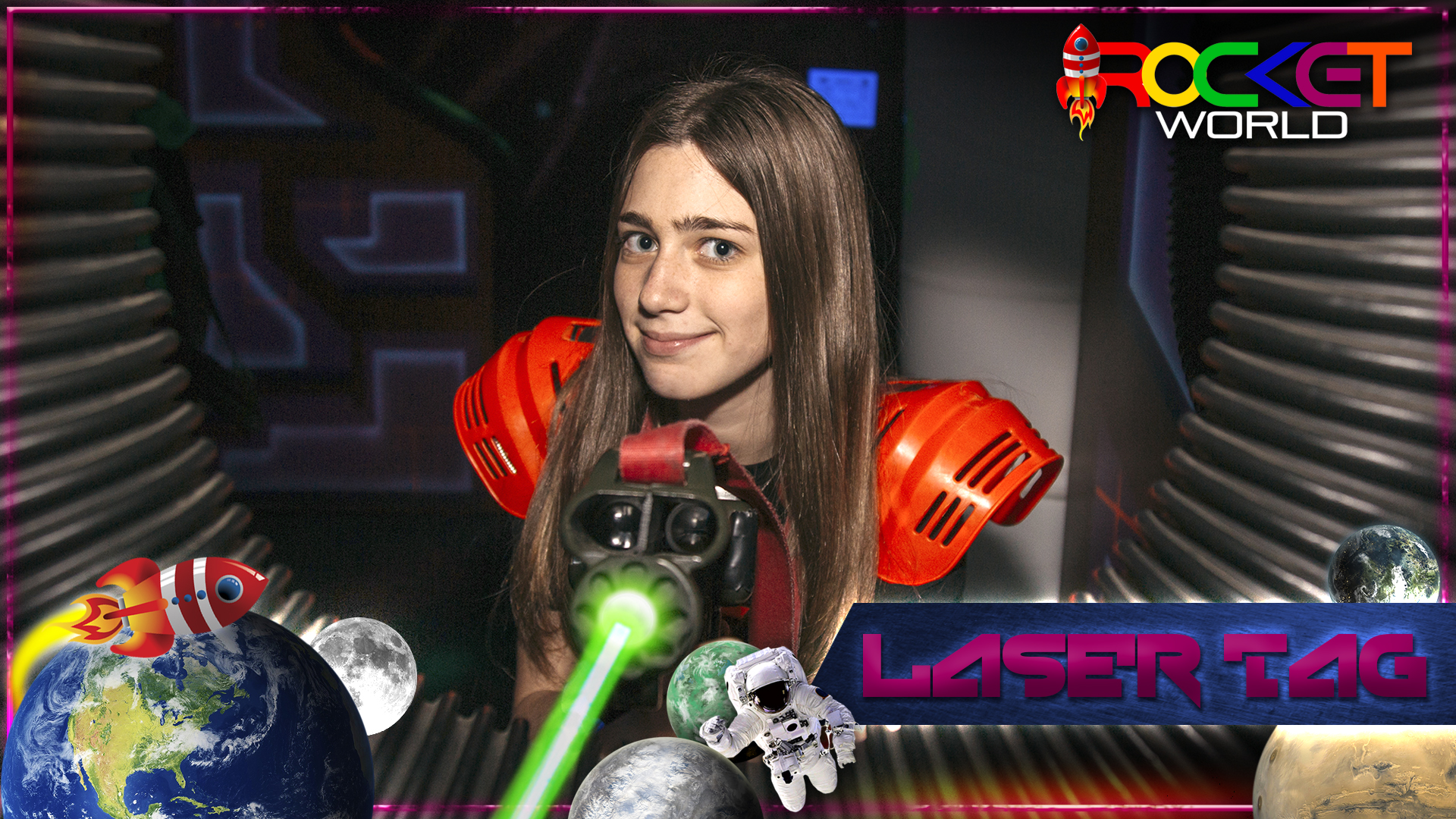 Q- ZAR LASER TAG  group 10 people
                                        $100.00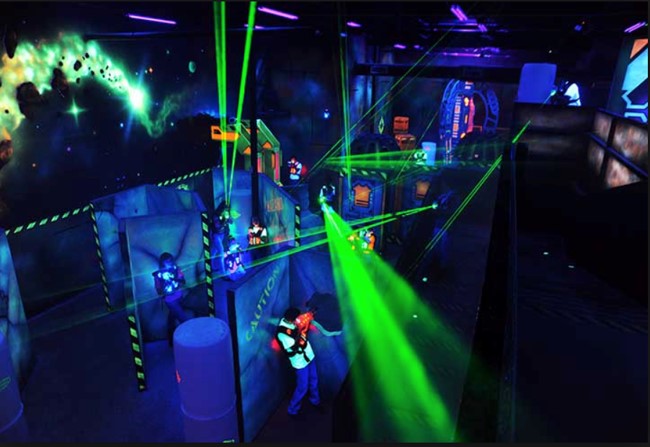 We have vest equipment and small laser guns for children under 5 years old and large ones for adults, children and adults can play together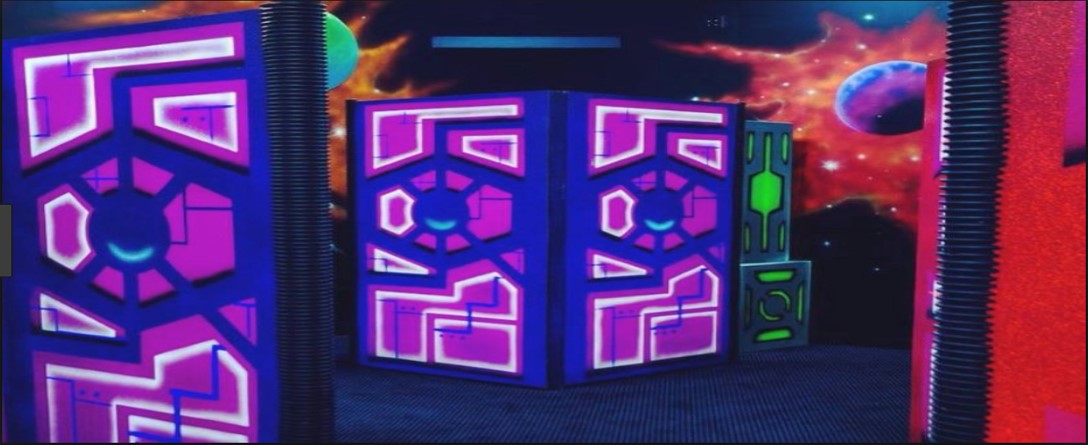 Family Pack Laser Tag (4 Kids)
                                         Prices
:  $ 70.99
Admisión general for 4 Kids + 1 Small Cheese Pizza + 1 Pitchers of Soda
——————————————————————
Rules
Only for Families is not a party Packages, to celebrate a party applies restriction and charges for Table reservation or bringing Cake.
*
We take the two teams (with team names and honorary company captains) that YOU have made and teach them how to play Q-Zar Laser Tag.
* Each team has a Q-Zar supplied coach that will help guide you through your first game. Each game experience will last approximately 30 minutes.
* Your coaches will then give out your score cards from this game and you will break out into your Teams for a Coaching Session.
* The Coaching Sessions vary in time and make use of the laser tag arena maps that are handed out or larger wall mounted maps.
* This shared group activity of strategy sessions is where you get to interact with fellow workers in a totally disarming atmosphere, it is a strange new experience, sometimes for all of you at this same time.
* Now that each team has a strategy you play your 2nd game more effectively.
* Your coaches will give out score cards after this 2nd game, making sure to involve everyone equally.
* At this time Q-Zar t-shirts are awarded to Top Scorers for each Team and "booby" prizes as well.
* You will then receive a final coach session, to sure up those strategies and team concepts.
* It is now time to play your final game, perhaps the tiebreaker, and your competitiveness takes over. Everyone wants "bragging rights".
* T-shirts and "booby" prizes are awarded again with the 3rd game scorecards.
* Unlimited fountain drinks and private meeting rooms for up to 3 hours.
* We will take or allow you to take photos of your teams in their "battle gear".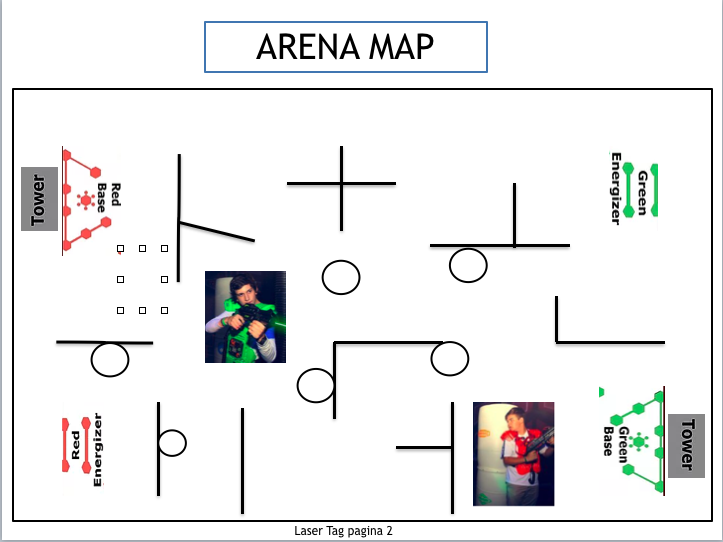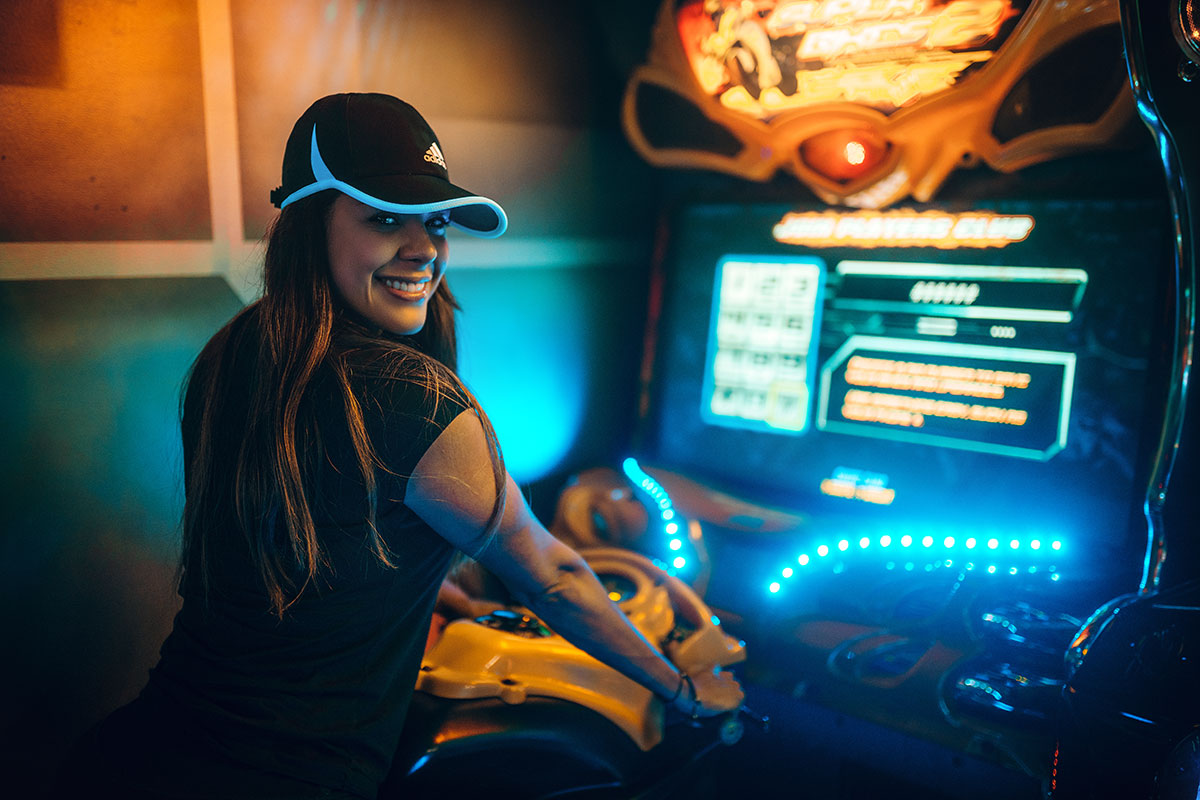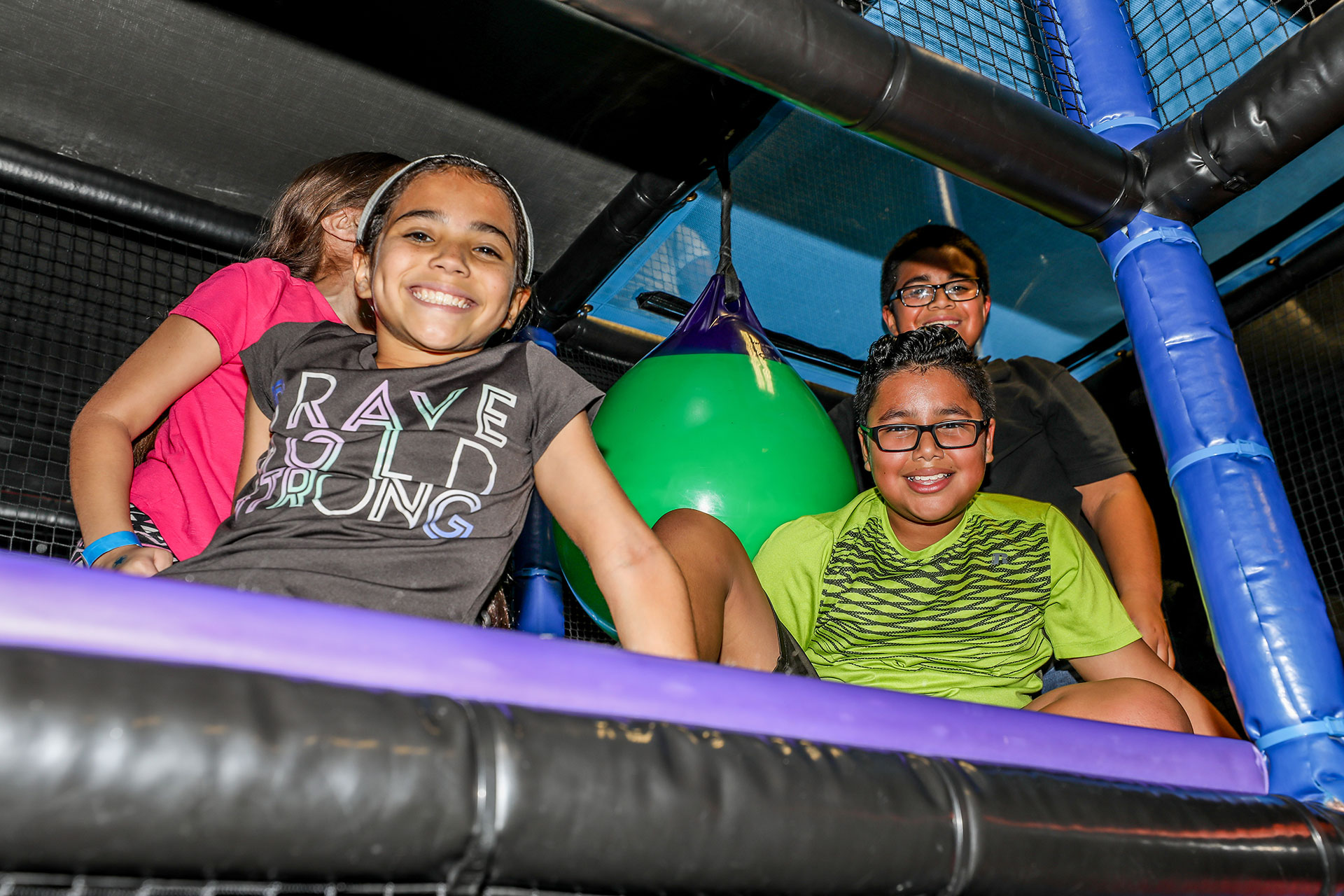 Please Note:
* Normally requires a 48 hour advance reservation.
* $100 non-refundable deposit required at time of booking to secure preferred date and time.
* Any reservation cancelled or rescheduled more than 7 days prior to event will receive a store credit.
* Any event cancelled or rescheduled within 7 days prior to event will forfeit deposit.
* Any event cancelled or rescheduled within 48 hours of the event may be charged for the entire event.
* Private events (events held outside of normal operating hours) may require additional minimums and/or deposits.
Feel free to call us for more details +1 (954) 374-9402
Kids and Adults Must Wear Socks at All Times in Play Areas. Socks Can be Purchased At Our Front Desk. All Guests Must Sign a Waiver in Order To Play At Rocket World
Celebrate Your Special Day at Rocket World!
Host your events at Rocket World and entertain your guests with our out of this world attractions! Make every moment special, regardless of the occasion! We have the secret to awesome birthday parties, all types of group events, and easy fundraisers.