Who Says A School Field Trip Has to Be Boring?
Do you need to plan a field trip that is both fun and educational? All of our packages include a complimentary 20-minute educational presentation (via video) to teach students about the Solar System. If you have any questions, let us know!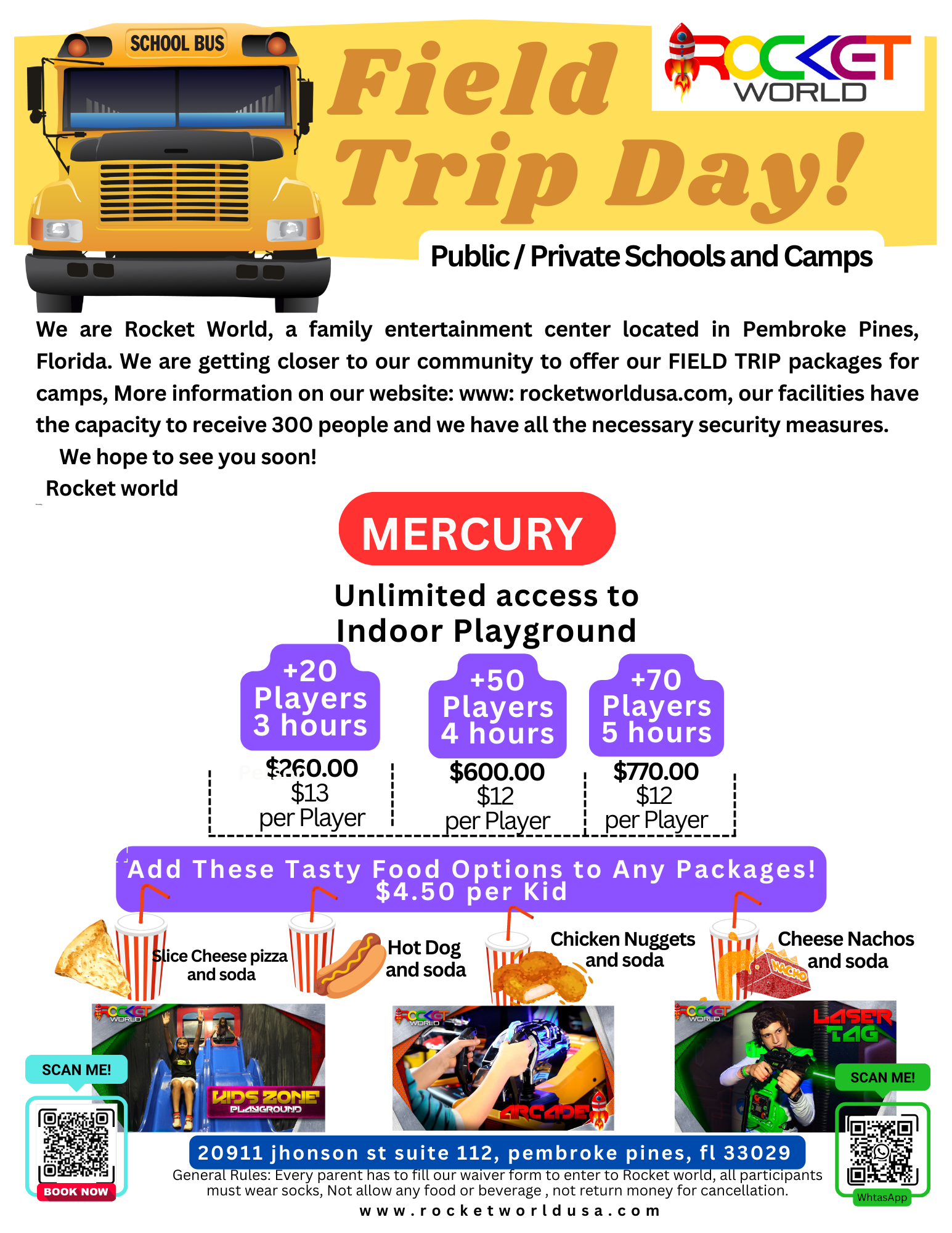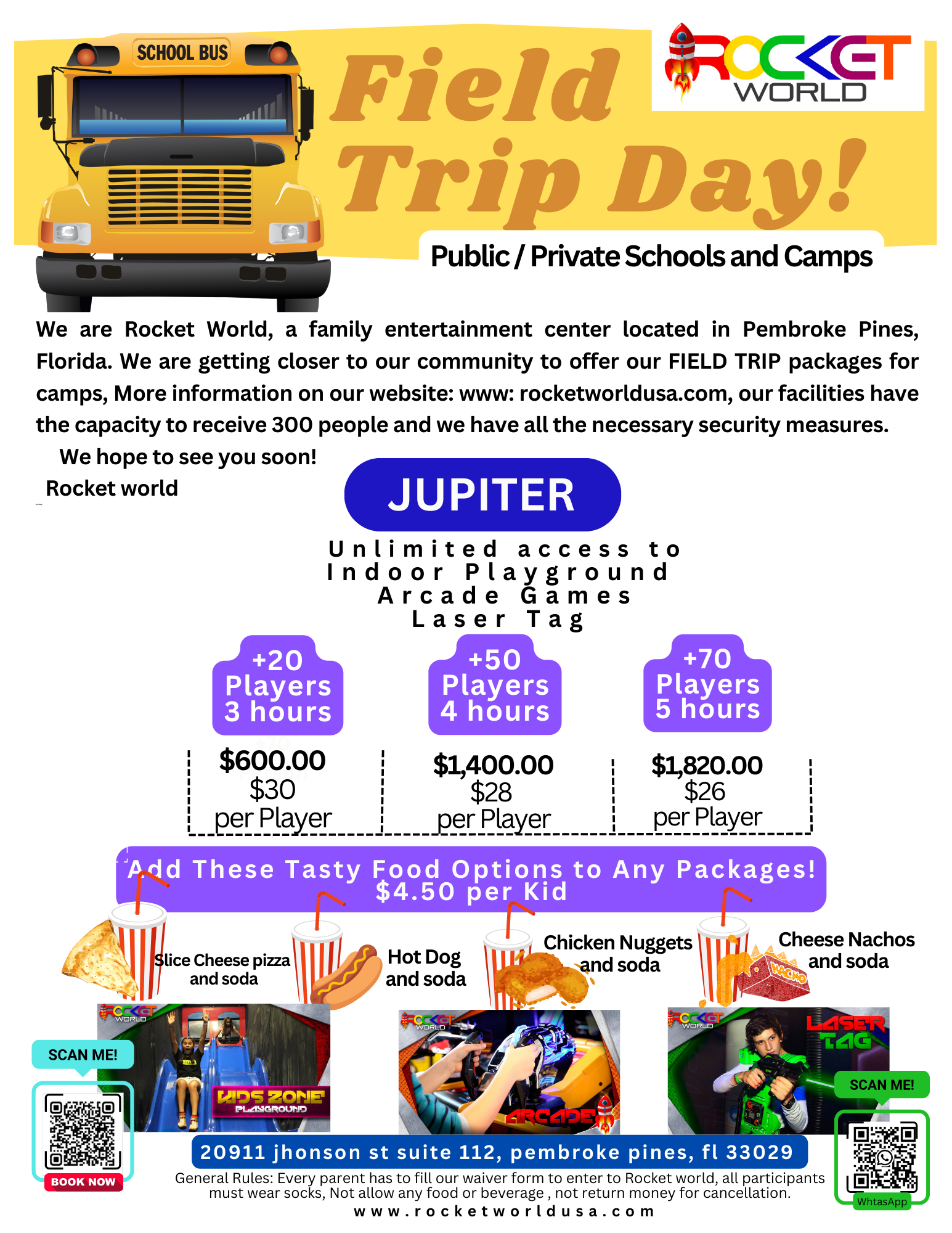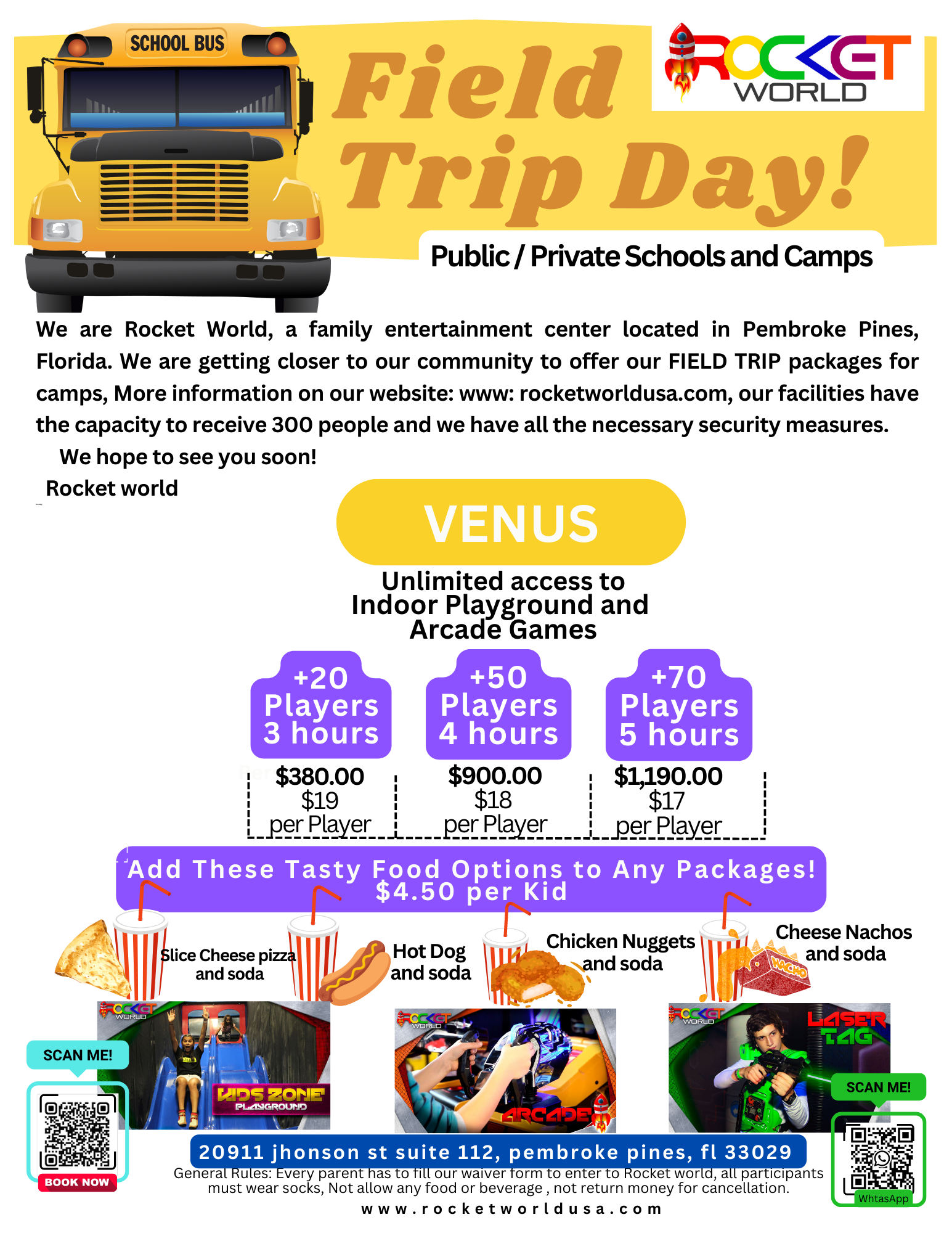 Need Additional Food, Decorations or Passes?
 Click below to see all of the fun gaming options, delicious food and to select decor to finish out your party planning. At Rocket World we make throwing your event easy. With only a few clicks, you can obtain everything that you need to make them smile.
Fill Out Your Waiver Please
Everyone that visits Rocket World is required to fill out a waiver to use our facilities. Please fill yours out ahead of time and make checking in faster and easier.
Celebrate Your Special Day at Rocket World!
Host your events at Rocket World and entertain your guests with our out of this world attractions! Make every moment special, regardless of the occasion! We have the secret to awesome birthday parties, all types of group events, and easy fundraisers.